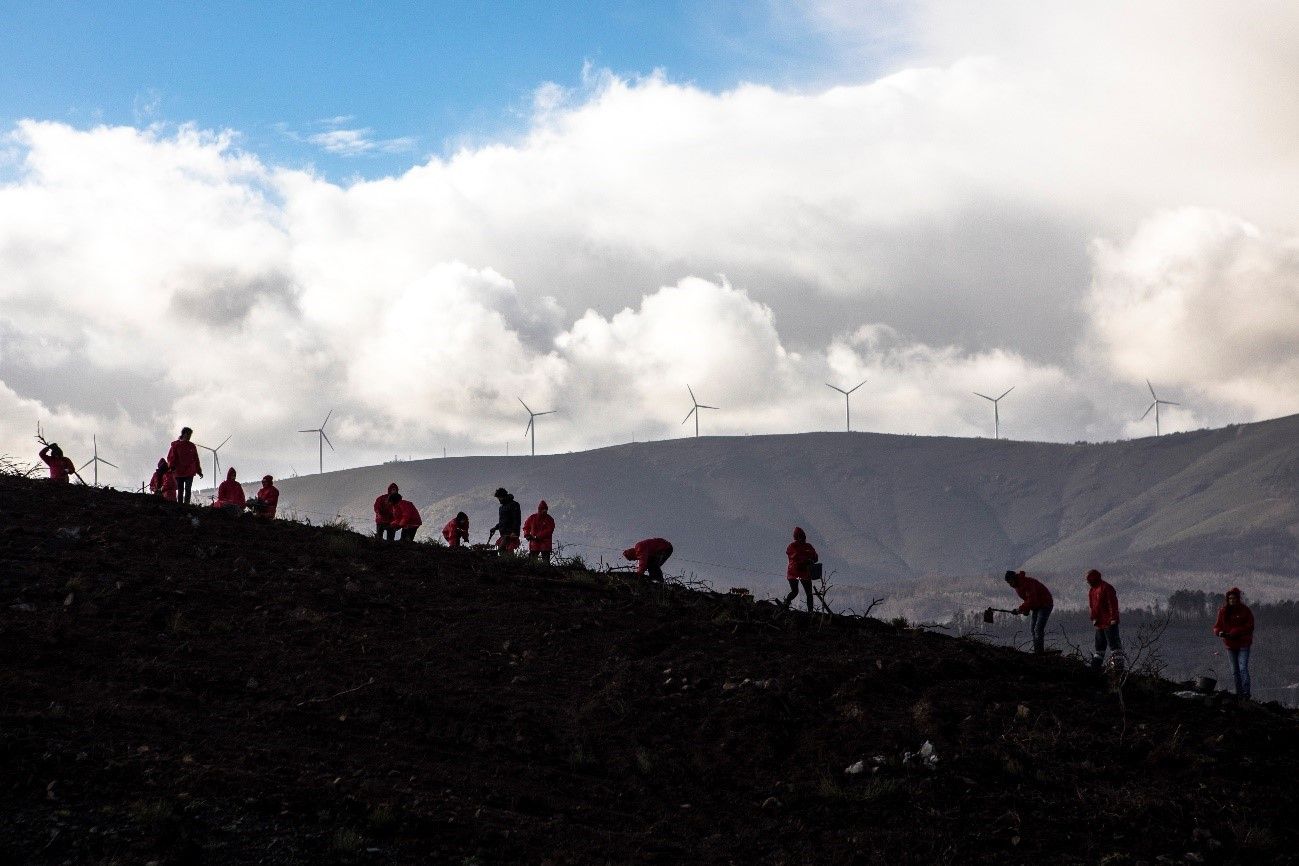 We can all be volunteers.
But it is only those who have the courage volunteer.
Only those who dare volunteer!
At EDP we believe that voluntary work multiplies the purpose and meaning of what we do. The talents and skills of our people contribute actively to the development of the communities where we are present.
We are inclusive, and so we balance voluntary work with competences with social voluntary work, and challenge families, friends, partners and customers to volunteer with us.
Since 2011, we have had more than 30,000 involvements, totalling more than 225,000 voluntary work hours, and we have established partnerships with more than 1,800 organizations. We have touched the lives of more than 1 million people.
Over the years, there are increasingly more of us who have been involved in voluntary work activities. Currently, 20% of our people participate in voluntary work through the company.
We promote initiatives in 9 countries where EDP is present and we have management teams at EDP in Portugal, EDP Spain, EDP Renováveis and EDP Brazil.
The main areas in which we invest are:
Social inclusion

Sustainable cities and communities

Energy inclusion and access to energy

Energy efficiency

Renewable energies and decarbonization

Biodiversity protection
We believe that voluntary work plays a central role in addressing the challenges of our time, so our projects seek to make our contribution to achieving sustainable development goals.
Currently, EDP Voluntary Work promotes:
GLOBAL CAMPAIGNS:

CHRISTMAS CAMPAIGN (December): with local strategies, but with the charisma of making Christmas happier and more human for those needing this.

ENERGY WEEK (May): promotes voluntary work with competences, focusing on the theme of energy and reinforcing investment in projects aligned with the business.

LOCAL PROJECTS:

Voluntary work projects with competences, or which are social or environmental promoted in the different regions where EDP is present.
And this also allows each employee to use 4 hours per month of their work schedule to carry out voluntary work in a cause of their choice.
We are all courageous because we dare.
Dare to be a volunteer.
Dare to change the world!