Sonho de Natal
Proporcionar uma ceia de Natal para famílias carentes, além de presenteá-los com um presente individual e um presente para a casa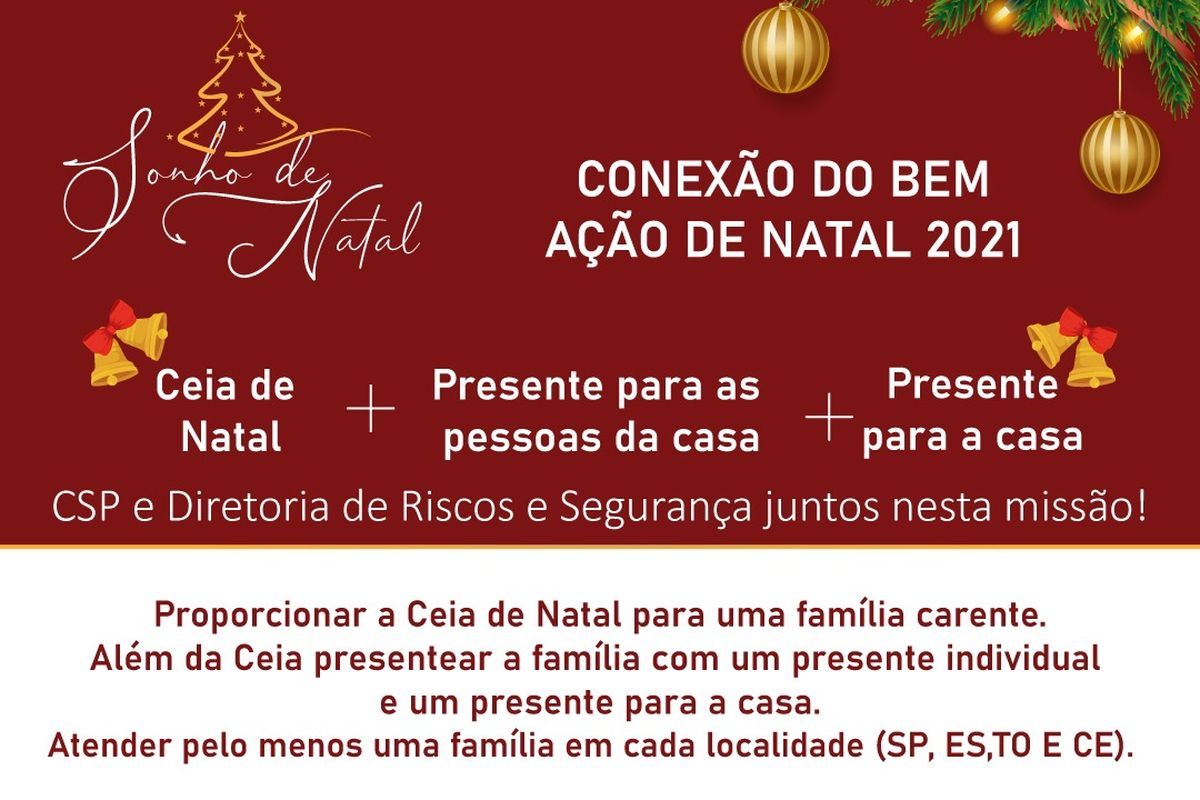 Leaders
Contact the organizers should you have doubts or need help.
Let`s share?
Sharing is also a way to help.
Iniciativa das equipes do CSP e Diretoria de Riscos e Segurança
Através das doações dos voluntários, proporcionar uma ceia de Natal para famílias carentes, além de presenteá-los com um presente individual e um presente para a casa.
O objetivo é atender no mínimo, uma família em cada localidade (CE, ES, SP e TO).