Doação Cestas Básicas - CCA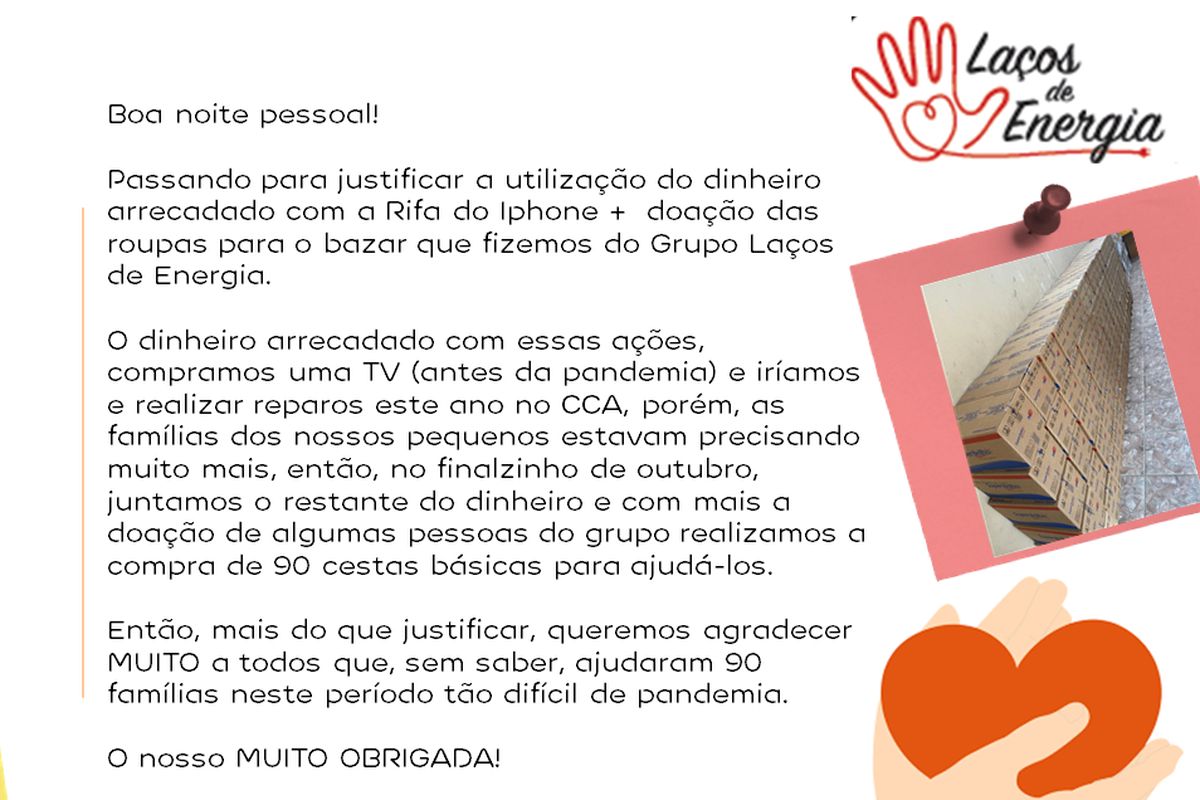 Leaders
Contact the organizers should you have doubts or need help.
Let`s share?
Sharing is also a way to help.
Justificativa do dinheiro arrecadado com a Rifa do Iphone + doação das roupas para o bazar que fizemos do Grupo Laços de Energia.
O dinheiro arrecadado com essas ações, compramos uma TV (antes da pandemia) e iríamos e realizar reparos este ano no CCA, porém, as famílias dos nossos pequenos estavam precisando muito mais, então, no finalzinho de outubro, juntamos o restante do dinheiro e com mais a doação de algumas pessoas do grupo realizamos a compra de 90 cestas básicas para ajudá-los.