Voluntariado DER Natal 2020
Realizar doações para o Asilo de Idosos de Vitória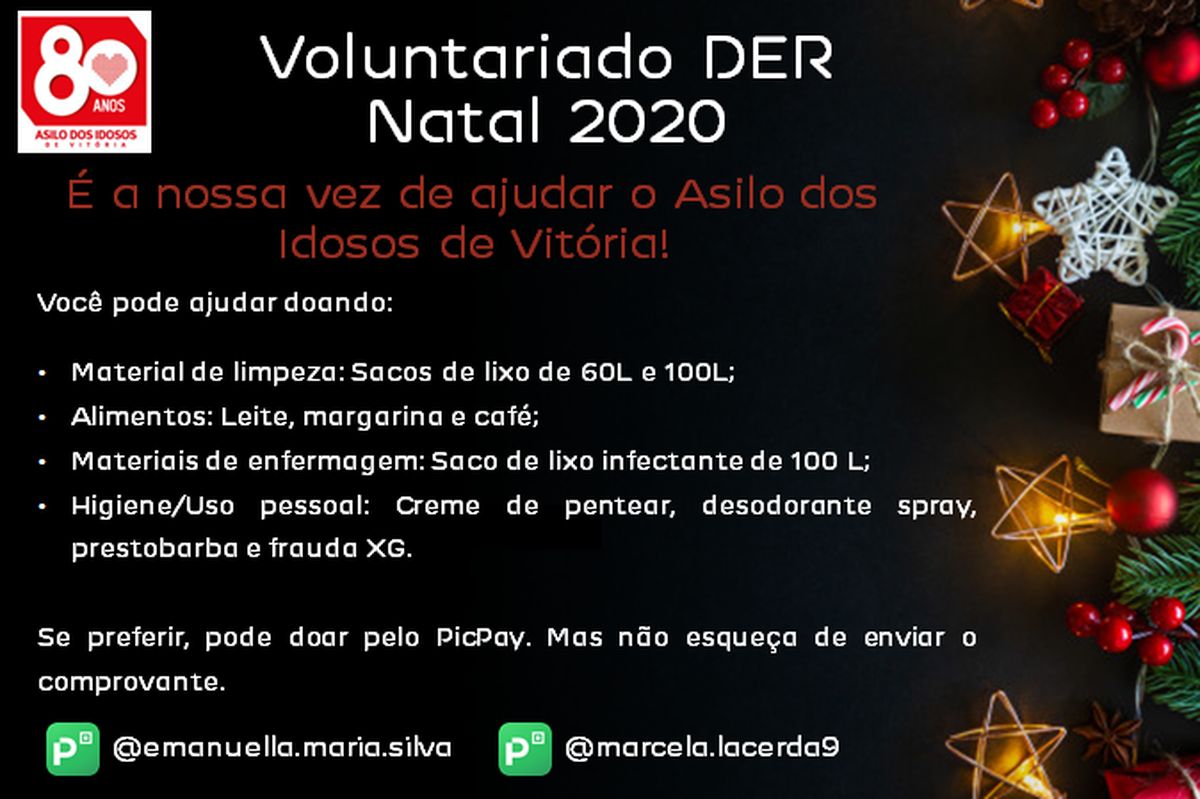 Leaders
Contact the organizers should you have doubts or need help.
Let`s share?
Sharing is also a way to help.
Neste final de ano, tão diferente do que todos nós estávamos acostumados, a DER se propôs a fazer o natal do Asilo dos Idosos de Vitória ainda mais cheio de amor e esperança em tempos tão difíceis!
Com isso, contamos com a sua colaboração para arrecadação dos itens de mais necessidade do asilo, sendo estes:
• Material de limpeza: Sacos de lixo de 60L e 100L;
• Alimentos: Leite, margarina e café;
• Materiais de enfermagem: Saco de lixo infectante de 100 L;
• Higiene/Uso pessoal: Creme de pentear, desodorante spray, prestobarba e frauda XG.

Se preferir, pode doar pelo PicPay. Mas não esqueça de enviar o comprovante.
@emanuella.maria.silva / @marcela.lacerda9