Ação Solidária de Natal - Campanha do Arroz
Divulgação e recolhimento de doações de arroz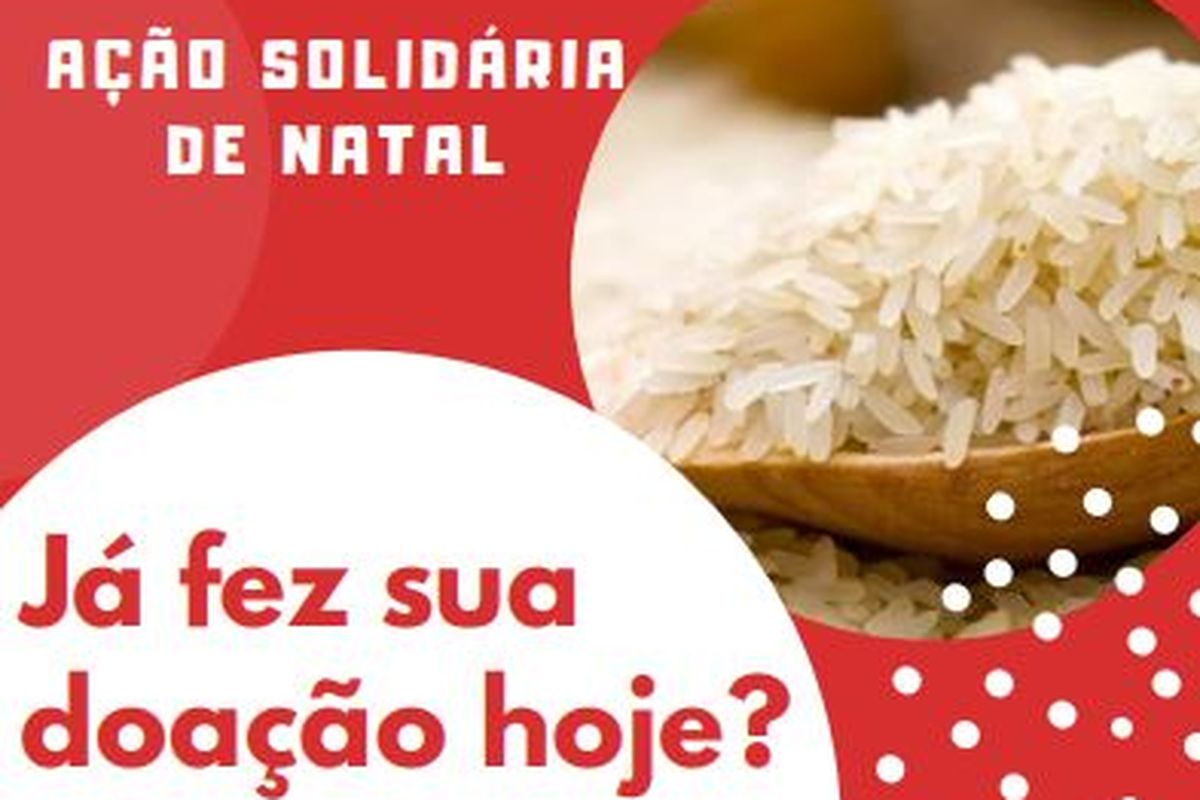 Leaders
Contact the organizers should you have doubts or need help.
Let`s share?
Sharing is also a way to help.
Arrecadação de arroz - Divulgação e coleta de doações para entrega a Paróquia Nossa Senhora da Glória em Caraguatatuba.
A Paróquia estará destinando a arrecadação para montagem de cestas básicas doadas mensalmente a famílias carentes da região.